Excellence in Special Education.
Me Mahi Tahi Tatou Mo Te Oranga O Te Katoa
We work together for the well-being of everyone
Term Dates
Term 3 – Monday 26th July – Friday 1st October
Term 4 – Monday 18th October – Tuesday 14th December
Staff Only Days
Friday 13th August 2021
Friday 26th November 2021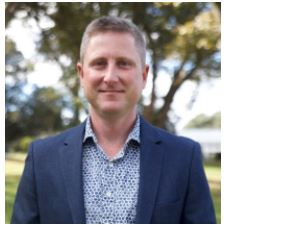 Kia ora koutou,
How has it got to Term 3 already! This year is flying by at a rate of knots. Leizl Mowbray, one of our teachers at Glenfield College, left us at the end of term. We wish Leizl well in her new job nearer to home. We are pleased that one of our relieving teachers has jumped in to lead the class. Brendan Crossan has been working for us on a casual basis across the school, he is pleased to now be working with the class at Glenfield 5 days a week.
We had a very exciting Term 2 and would like to extend thanks to Lake House Arts and CircAbility for supporting our programme and for providing a range of exciting experiences. Lots of fun was had by all.
Our next accord day / staff only day is planned for Friday 13th August. There is lots planned for the day. Our amazing team of Teacher Aides will be working around developing communication skills with TalkLink, while our Teachers and Therapists will be working alongside counterparts from all Auckland Specialist Schools. This will provide opportunity for all of the schools to share knowledge and experience. We are very proud of Angela Robinson, Ria Du Plessis and Marie-Therese Stevenson, who have all put themselves forward as presenters for the event.
Invitations will be coming out shortly for you to meet with teachers to discuss progress against IEP goals, we look forward to seeing you in school soon.
Have a great Term 3.
Neil Kefford
Principal

COVID-19 Vaccinations
The Northern Regional Health Coordination Centre has been in touch. They are starting to plan an outreach vaccination programme for young adults (16 and over) with disabilities. We will be working alongside NRHCC to support this programme and will be in touch once we have any further information
Junior Syndicate
Term 2 has been full of fun and learning for the Junior Syndicate with visits into the community and the community coming into school. This term our Unit study was on Belonging and we celebrated our cultures. Circability came into our classes and showed us circus skills which we loved practicing and Special Olympics taught soccer skills to some of the classes .
We were also out and about in the community at Lake House Art enjoying art workshops. Some classes joined other Special Schools at the Bruce Mason to see the NZSO perform while other classes visited the Museum. Weekly swimming and horse riding have been ongoing throughout the term with students making great progress.
Rosemary Jenkins
Deputy Principal
Intermediate/ Junior High Syndicate
The intermediate syndicate are looking forward to an exciting (and hopefully not too wet!) term 3. Our focus this term is 'The Arts' with lots of learning opportunities themed around The Olympics, as well as looking at different art forms around the world. We have a variety of opportunities for our students this term – culminating in 'The Wilson School Olympics' for our base classes and an exciting outdoor education event in the works for all our intermediate students! All this is building on the amazing learning from last term – the photos below show some of our highlights from term 2.
Kay Gunston
Assistant Principal
Senior/ Transition Syndicate
Our focus for Term 2 was the Living World which lead us to many activities including Clay work creating some very cute clay hedgehogs and a fantasy tale to go with them. In Term 3 our Topic is "Celebrating Culture". We will be looking at the diverse cultures across our school community and within our classroom. We will have a focus on Te Reo and Tikanga Maori with our Kaiwhakaako, Kipa Rangiheuea who will visit each week, to support this learning, bringing new interesting activities into our programme. We will also be joining in at the Basket Ball Special Olympics this term, and looking forward to some Outdoor Education at the MERC.
Linda Kneale
Assistant Principal
Student Absence
Please remember to report all student absence to the main school office, this is for base and satellite students.
Absence can be reported via phone, text or email:
09 489 5648 – phone
027 336 9467 – text
office@wilson.school.nz – email
School Transport
If you are planning to move house, please let us know ASAP. Any changes to transport arrangements, including changing address, can take up to 10 weeks to be processed by the Ministry of Education

In addition to providing the music therapy services at Wilson School, Raukatauri Music Therapy Centre also provides individual and small group sessions at their Grafton centre and satellite locations – located around Auckland in Orewa, Titirangi, Otara and Pukekohe. The Registered Music Therapists at Raukatauri use the motivating power of music to work towards each child's individual goals, which may focus on growth in areas such as expressive language, emotional regulation, attention, engagement and self-expression. Because Raukatauri is a charitable trust, they subsidise all of their sessions and never want payment to be a barrier to anyone receiving music therapy. While their suggested fee for individual sessions is $55, families who are on a low income can apply to pay as little as $6 per week. You can find more information about their services on their website: https://www.rmtc.org.nz/. Once their team receives the referral, they will invite you in for a free parent/carer consultation to answer any questions you might have.

Connect Music Therapy Groups offer community-based music for children and young adults with a disability. Groups run on Saturdays during school terms, starting Saturday 31 July in Term 3. Music therapy is great for your child's creativity, language, and social skills. It can also help your family to communicate and connect with your child in their daily life.
Spaces are available for pre-schoolers, primary, teens and adults, and each member of the group receives an experience tailored to their strengths and goals. Get in touch to see how music therapy could help your child!
10am North Shore GROOVERS (30+ years old) – 45 mins – $179 per Term
11am North Shore JAMMERS (11-29 years old) – 45 mins – $179 per Term
2.15pm Glen Eden ROCKSTARS (2-7 years old) – 30 mins – $129 per Term
3pm Glen Eden JAMMERS (8 years and up) – 45 mins – $179 per Term
Central/Eastern ROCKSTARS – TBC
*Eligible for Carer Support/Individualised Funding if you have these available*
Families are saying:
"Thank you so much for doing this for my son. He had a blast every time"
"Rachel was fantastic and he really looked forward to these sessions"
"We've noticed a real difference in our son since we started music therapy"
Email rachel@connectmusictherapy.nz with queries or sign up here: https://forms.gle/AVUP1Hresu8ZT2f46
We take enrolments throughout the term and trials are available on request.