Excellence in Special Education.
Me Mahi Tahi Tatou Mo Te Oranga O Te Katoa
We work together for the well-being of everyone
2021 Term Dates
Term 4 – Monday 18th October – Tuesday 14th December
The last day of term for students will be 13th December.
Staff Only Day / Accord Day 14th December
2022 Term Dates
Term 1 – 3rd February – 14th April
Term 2 – 2nd May – 8th July
Term 3 – 25th July – 30th September
Term 4 – 17th October – 16th December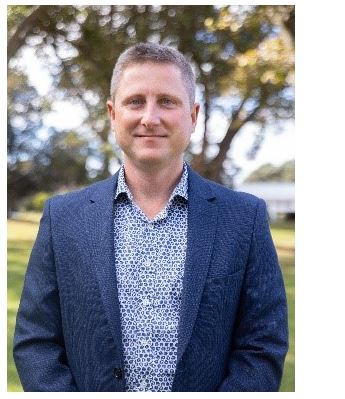 Kia ora koutou.
I hope you all enjoyed the long weekend.
I'm sure you are as disappointed as we are that school hasn't been able to re-open yet. Things do seem to be moving in the right direction, this week we have been able to open for small groups of our Year 11+ students. It's been great to see our young people back in school, however, at this point school needs to look a little different. Staff are following the guidance provided by the Ministry of Education and Ministry of Health. Chris Hipkins announced today that Primary aged students might be able to return to school mid-November, we will communicate further details as we get them and when we have a plan. At this point we aren't sure what we will be able to do regarding our end of year assemblies, we will need to continue to review the alert levels and guidance for schools.
Vaccination is heavily focused on within the media, and we've had lots of questions from parents regarding the vaccination status of our staff team. Although we are unable to disclose personal information about staff, we are obliged to follow the vaccination mandate for all education staff. This will mean that all staff must have received their first vaccination by 15th November and second by 1st January, at the latest. In addition, all staff returning to school physically during Alert Level 3 are required to provide a negative COVID-19 test. If a staff member isn't yet fully vaccinated, they are required to be tested on a weekly basis. I would like to thank the team who are currently back in school. These members of staff responded very quickly at the end of last week and kept the testing stations busy over the weekend!
It appears that COVID-19 is going to be part of our lives for quite a while to come and we are going to need to become used to living with it. Thank you to all parents who have sent Lizz Sadler appointment dates and proof of vaccination. This is helping us to put together our vaccination register. If your young person is over the age of 12 and you haven't contacted Lizz yet, please do so. The Ministry of Health would require this register from us, if we had a case linked to the school. If we do have a case in school, we will need to follow direction from the Ministry of Health, this would involve providing contact tracing information for students and staff, closing for a period of time and initiating deep cleaning. The period of time we would need to close for will be set depending on the number of cases and the vaccination levels of our students and staff.
As per our last newsletter, we welcomed Ben Crosby and Sudha Packirisamy at the start of this term, this week we also welcomed Helen Meyrick. I know these new faces have already been joining Zoom calls and are working towards getting to know everyone.
Sadly, we will be saying goodbye to Susie Mole (Speech Language Therapist) and Jenni Verity (Teacher) at the end of the year. Both have invested significant time into Wilson School, Susie 21 years and Jenni over 13 years. Their passion and dedication in supporting our students is exceptional and they will be greatly missed. Jenni has been instrumental in developing our Transition provision at Glenfield College, she has built up a wealth of connections between the school and the local community. These have supported our students with valuable opportunities for work and leisure experiences. As our Speech Language Therapist, Susie has worked across the school, both directly and indirectly with so many of our students. Her passion for communication and experience with a range of communication methods has benefitted so many. We wish them well with their move, the South Island is very lucky to have them. Susie will be working alongside Sudha this term for a substantial handover.
We will also be saying goodbye to Alicia Gilchrist, Emily Botes and Angela Robinson, Emily and Angela are moving onto new roles and Alicia is going to be re-locating to Palmerston North. We wish them well and look forward to working with them until the end of the year.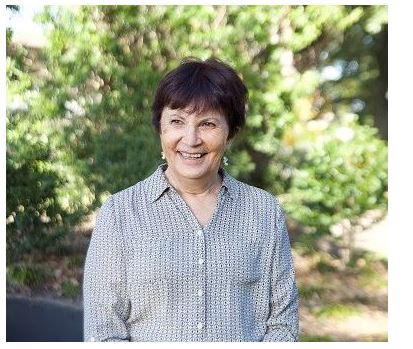 After 34 years of dedication to Wilson School, our Deputy Principal Rosemary Jenkins, has decided to step down from her position. Rosemary has been one of the rocks that has helped to build Wilson School into what is it today. She was also amazing and supported me into the Principal position last year. She worked for the school long before it moved into the Base School we have today and has navigated her way through numerous changes to the education system. We are hoping that Rosemary stays in touch and continues her relationship with Wilson and we will be working with her to see what this could look like. We are already well into the recruitment process to find our next Deputy Principal, whoever that person might be, they will have some big shoes to fill.
We were due to have an Accord Day / Staff Only Day Friday 26th November. Due to the recent levels of disruption, we have now moved this to the end of the year. The last day for students will now be 13th December 2021.
I'm hoping to be able to see everyone back in school soon!
Kia Kaha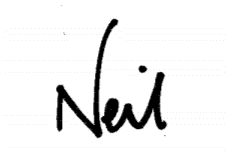 Useful contacts that remain open During Lockdown
Healthline for COVID-19 health advice: 0800 358 5453

Counselling Free Call or Text 1737

Oranga Tamariki call centre 0508FAMILY

Depression Helpline 0800 111 757

Women's Refuge 0800REFUGE or 0800 733 843

Alcohol and Drug Helpline 0800 787 797

Oranga Tamariki call centre 0508FAMILY

Samaritans 0800 726 666
Kia Ora Wilson School Whānau!
My name is Helen Meyrick, I am excited to be joining Wilson School in term 4 as a Teacher. I have been teaching in education for 11 years all over West and South Auckland as well as two years teaching and living in Virginia, USA.
I am excited to be joining Wilson School, getting to know the staff and students and learning lots of new educational ideas and experiences. When I'm not teaching, I like spending time with my family and friends as well as hiking, walking my dog and trail running.
Tēnā koutou katoa,
This year we enjoyed a wide range of activities to celebrate Te Wiki o Te Reo Māori. Our tamarariki participated in waiata-a-ringa (action songs), kanikani (dance) and haka as fun and engaging ways to learn Te Reo Māori.
We adapted a waiata to include local place names to help with pronunciation. Māori kites were made to demonstrate old traditions using Flax, Toi toi and Rāupō.
Despite lockdown, we were able to connect through Zoom, and shared resources and activities on our school Facebook page. Here are some of the photos and resources we enjoyed through the week. Kia kaha te Reo Maori!
Albany Junior Satellite Classes
Kipa singing waiata with manu tukutuku (kites) in the background:
Fun with Flax and Maori drill technology we began this term:
Links to further Māori Home Learning resources
Student Absence
Please report all student absence to the main school offices for base and satellite students. Absence can be reported via phone, text or email:
09 489 5648 – phone
027 336 9467 – text
office@wilson.school.nz – email.
Moving Home?
If you have reccently changed your address, please let us know so that we can update your details.

CHANGES TO TRANSPORT (SESTA)
Please let us know ASAP if there are any changes to transport arrangements, including changing
address, this can take up to 10 weeks to be processed by the Ministry of Education.
Email the our admin team: office@wilson.school.nz