Excellence in Special Education.
Me Mahi Tahi Tatou Mo Te Oranga O Te Katoa
We work together for the well-being of everyone
Term Dates
Term 3 – Monday 26th July – Friday 1st October
Term 4 – Monday 18th October – Tuesday 14th December
Staff Only Days
Friday 26th November 2021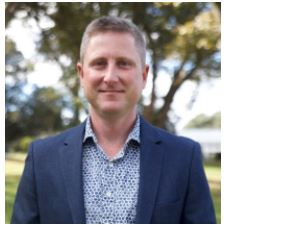 Kia ora koutou.
I hope everyone is safe and well in their bubbles. We've been at Alert Level 4 for approximately four weeks now, we appreciate how challenging this can be.
I would like to express thanks to our staff team who jumped into action and created remote learning opportunities. Thank you also to families for supporting this from your homes. We've seen some wonderfully creative activities happening, it's been great to see some of you smiling in photos or videos. Our virtual Paralympic events and masquerade parties have been a hit, thank you for joining in!
It was good to see so many of you at our vaccination clinic on Monday, we are very grateful to the Northern Region Health Board for their support in making this happen. It helped to make vaccinations accessible to nearly 70 students, families, and staff. We will make sure we pass on details of second vaccinations when we receive them.
We are pleased to be working with a local artist, Warwick Blair, on an exciting new project which is being supported by the Ministry of Culture and Heritage. This is a creative project where our students are being encouraged to take a photo, capturing their community and surroundings. Warwick will then be working with us to turn these photos into a unique composition, reinterpreted into sound. The images and sounds will be overlaid to create an abstract piece of art, representing the school and our community. Please do take part if you can.
We have a couple of staffing changes happening at the end of term. The first being that Marie-Therese Stevenson is going on sabbatical. Marie-Therese has been awarded a Ministry of Education funded sabbatical, this is a very exciting opportunity for her. She will be using the time to further research specialist approaches for working with students with complex needs. We look forward to seeing her back in school for the start of Term 1, 2022.
We are excited to be welcoming two new members of the team from the start Term 4, Sudha Packirisamy will be joining us as Speech Language Therapist and Ben Crosby as a Teacher. We look forward to welcoming them to Wilson School.
We have recently updated our school website, I would like to express thanks to Anju Raza and Kay Gunston for their work in doing this. Please do take a moment to visit – www.wilson.school.nz
Kia kaha
Useful contacts that remain open during lockdown
Healthline for COVID-19 health advice: 0800 358 5453

Counselling Free Call or Text 1737

Oranga Tamariki call centre 0508FAMILY

Depression Helpline 0800 111 757

Women's Refuge 0800REFUGE or 0800 733 843

Alcohol and Drug Helpline 0800 787 797

Oranga Tamariki call centre 0508FAMILY

Samaritans 0800 726 666
Did you know…
Did you know you are able to take your child/young person with a disability out for a drive even during Alert Level 4? This maybe because a drive is calming or relieves serious stress in your household.
Please register for an official letter you can show Police if requested – email centre@carers.net.nz and provide your full name, email, contact details and some information about why you need the letter.

COVID-19 SUPPORTS
The latest Disability Connect newsletter has lots of information on supports that are available.
Explore Specialist Advice – For people with disabilities or autism and their support people – The Explore 0800 000421 phone service available to provide advice or support. This includes advice or support around challenging behaviours. To access this service, you don't need a referral and it doesn't matter whether you're new to Explore, currently on their waitlist or you've worked with them previously. The service is available Monday to Friday 9.00am–5.00pm.
Access to food or essential items – Information on food delivery, safe delivery methods, financial help to buy food, food banks, help getting essential supplies can be found here – https://covid19.govt.nz/activities/access-to-food-or-essential-items/
Welcoming Ben Crosby: Accross School Teacher
Kia Ora
I'm Ben, a long time educator, recent dad to a lovely daughter, Orla, and brand new member of the Wilson School community.
I've had the privilege of working with students and the families of students with a diverse mix of abilities and disabilities since 2011 in New Zealand, Australia, and the United Arab Emirates.
As a teacher, I know that I cannot begin to inspire others about their learning without being a learner myself, so I am committed to trying new things and letting my learners lead me in new directions. I'm truly passionate about education and believe that emotional engagement is the key to powerful learning, which is why I endeavour to bring creativity, laughter, passion, and meaningfulness into all I do in the classroom. I'm looking forward to getting out of Lockdown, and into the school so I can meet everyone in person.
Kia kaha
Welcoming Sudha Packirisamy: Speech and Language Therapsit
Kia ora koutou.
My name is Sudha. I am very excited to be joining Wilson School as a speech-language therapist. Born in Singapore, I moved to New Zealand in 2005 to pursue tertiary education and have since made NZ my home.
I became a qualified speech and language therapist in 2016 and started my career at Arohanui Special School. I love working with children and young adults alongside teachers and therapists to enable and empower them to become excellent communicators.
Outside of work, I am a busy mum to a toddler and a fur child. I enjoy cooking, reading and going on walks with my family. I look forward to meeting you all!
Junior Syndicate
Term 3 has certainly turned out very different to what we had planned. Being in lockdown is very challenging so a sincere thank you to our families for your support with online learning.
Teachers, Therapists and Teacher Aides are keeping in regular contact with families and its been great meeting up on zoom and seeing videos and photos sent by seesaw showing all the exciting learning that is happening at home.
There have been virtual highlights, Paralympics Gold Party, Lockdown Cook Off and Masquerade Day. These were very popular with some great photos on Facebook and Seesaw.
To give students some practical hands on activities, Activity Packs have been posted to each student to use at home. These can be enjoyed with siblings.
Stay safe in your bubble and we will see you when school is back.
Kia Kaha,
Rosemary Jenkins
Deputy Principal
Intermediate/ Junior High Syndicate
Learning from home is not where we expected to be right now, but our teachers, therapists, teacher aides, and of course, our students and their whānau have done a fantastic job of adapting to the change quickly, and we have seen some creative and engaging teaching and learning happening across the Intermediate Syndicate.
We took our Paralympics 'Going for Gold' party online, with Zoom Kahoot quizzes, music and dancing. There have been cooking classes, scavenger hunts and concerts, as well as activities and resources on Seesaw to continue to support the teaching of our core curriculum subjects.
A huge thank you to everyone for their efforts – it makes me very proud to be a part of this amazing team!
Kay Gunston
Assistant Principal
Senior/ Transition Syndicate
The Senior students have enjoyed a variety of See saw activities and Zoom meetings including: Circability, Live Musicians, Art and Cooking challenges, story sharing and Te Reo with Kipa.
We have all enjoyed the opportunity to see each other, have some fun and interact with students and staff from other class groups.
Linda Kneale
Assistant Principal
Have you reccently changed your address?
If you have reccently changed your address, please let us know so that we can update your details.
CHANGES TO TRANSPORT (SESTA)
Please let us know ASAP if there are any changes to transport arrangements, including changing
address, this can take up to 10 weeks to be processed by the Ministry of Education.
Email the our admin team: office@wilson.school.nz
Student Absence
Please report all student absence to the main school offices for base and satellite students. Absence can be reported via phone, text or email:
09 489 5648 – phone
027 336 9467 – text
office@wilson.school.nz – email

In addition to providing the music therapy services at Wilson School, Raukatauri Music Therapy Centre also provides individual and small group sessions at their Grafton centre and satellite locations – located around Auckland in Orewa, Titirangi, Otara and Pukekohe. The Registered Music Therapists at Raukatauri use the motivating power of music to work towards each child's individual goals, which may focus on growth in areas such as expressive language, emotional regulation, attention, engagement and self-expression. Because Raukatauri is a charitable trust, they subsidise all of their sessions and never want payment to be a barrier to anyone receiving music therapy. While their suggested fee for individual sessions is $55, families who are on a low income can apply to pay as little as $6 per week. You can find more information about their services on their website: https://www.rmtc.org.nz/. Once their team receives the referral, they will invite you in for a free parent/carer consultation to answer any questions you might have.