Excellence in Special Education.
Me Mahi Tahi Tatou Mo Te Oranga O Te Katoa
We work together for the well-being of everyone
2022 Term Dates
Term two: 2nd May – 8th July – (Term Break – 11th July – 22nd July)
Public Holidays in Term two
Queens Birthday, Monday the 6th of June
Matariki, Friday the 24th of June
Term three: 25th July – 30 September – (Term Break – 3rd October – 14th October)
Term four: 17th October – 16th December
Kia ora koutou.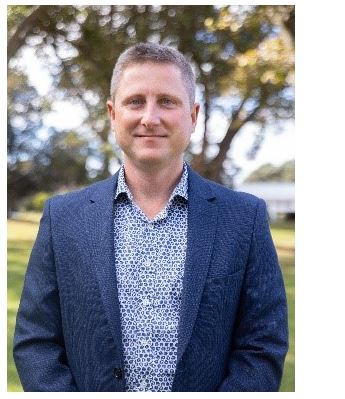 Welcome back to school! We hope you all enjoyed the term break and had a great Easter. We send out a very warm welcome to our new students and families.
We are very pleased to be starting the year under the Orange level of the COVID Protection Framework, this is great news for all of us and helps to increase what we are able to do in school. Thank you for your support throughout Term 1, particularly with running IEP meetings remotely. We are very much looking forward to introducing visitors back to school.
We are aware that we are still living with COVID-19 and continue to work within our COVID-19 Safety Plan. We will continue to let you know if there has been a case of COVID-19 linked to your child or young person's class group. I would like to thank our staff team for their support and dedication last term. Due to their hard work, we were able to remain open throughout the duration of Term 1 amid very high levels of absence due to COVID or having to isolate.
Although we had high levels of absence last term, our overall levels of COVID-19 infection have been lower than in other comparable schools. Thank you for playing your part in this and keeping your child or young person at home if they are unwell. We ask you to continue to do this and to be vigilant again this term. Last year the Government mandated COVID-19 vaccinations for all school staff, the rules for this were relaxed before the term break. We have looked closely at how we can operate as safely as possible, and with vaccination rules relaxed we are asking staff to opt-in for twice-weekly surveillance testing, using Rapid Antigen Tests. The Ministry of Education is supporting this preventative measure and is providing us with the test kits. We've just had 1000's more test kits arrive today. This will help to identify asymptomatic cases.     
Our COVID Safety Plan is on our website and can be found here –
https://www.wilson.school.nz/our-covid-plan/
Our School Strategic Plan
Thanks to all of you who responded to the questions sent out at the end of Term 4, 2022. In our last newsletter, we shared our priority areas for the next three years. We have now broken these down further and created our school strategic plan and annual action plan. A copy of this has been uploaded to our website to share with you –
https://www.wilson.school.nz/strategic-direction-and-annual-reports/
Have a great term everyone!
Noho ora mai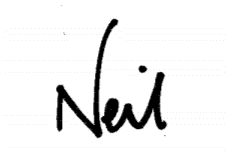 Neil Kefford – principal@wilson.school.nz
COVID-19 Vaccinations
We have now run four vaccination clinics from Base School, there has been a great response to these, we understand it makes it much easier coming to school rather than an unfamiliar vaccination centre.
We have also had positive feedback from parents around home-based vaccinations. This is a service available for all ORS funded students. Details below –
If you are worried about getting the vaccine, you can talk to a trained advisor in the Healthline disability team. The team is made up of people who have experience of a disability themselves, or who have worked with the disabled community. They will support you, your whānau or someone you care for and answer any questions you may have about:
Accessibility arrangements and getting mobility assistance at different vaccination centres.
Getting your vaccination safely.
Home vaccinations
Any effects the vaccine may have on your or your medications.
The disability team is available Monday to Friday, from 8am to 8pm.
Call 0800 28 29 26 and push 2.

Free text: 8988
Junior Syndicate
Anju Raza – Assistant Principal
Base Class 1
Craig Field
Base Class 4
Marie-Therese Stevenson (Senior Teacher)
Manuka
Phil Johnson & Rebecca Bartlett
Windy Ridge
Susan Murray (Senior Teacher) & Ria Du Plessis
Bayswater
Robin Taylor-Lyons & Sushen Ganancial
Senior Syndicate
Linda Kneale – Assistant Principal
Base Class 2
Mike Wynne
Base Class 3
Coby Delle Donne
Base Class 5
Patricia Pascual
Base Class 6
Kirsten Kirkby
Albany Junior High School
Ben Crosby & Nancy Combs
Glenfield College
Kathryn Huish, Brendan Crossan & Maureen Gatmatian
Update from the Therapy Team
We welcomed two new members to the team at the beginning of the year – Mikayla Scott (SLT) and Magdalena Kuhn (OT). They have been a fantastic addition to the therapy team and enjoyed their first term getting to know our students, staff and whānau.
Whilst Term 1 is always busy with IEP meetings, we saw some great programmes roll out across the school. The physio team have introduced PMP (perceptual motor programme) to base school, with a range of new equipment and fun activities. It was awesome to see the progress made by our students in a single term, and we look forward to seeing this roll out across the school over the coming year.  
Intermediate and Senior/Transition Syndicate
Our focus for Term 1 was celebrating. We were especially happy being back together even under some restrictions.
We enjoyed some Art creations including our wonderful Canvas Art depicting the values of our school.  Drama with Genevieve  is always a fun and stimulating activity and some got creative with ice blocks which were not only delicious but also cooling on those hot Summer afternoons.
We dressed up for St Patrick's Day and Easter which included some hunting for eggs and of course some Easter eggs were eaten.
A few lucky people ended the term with celebratory Pizza! We are looking forward to having more fun in Term 2.
Linda Kneale
Assistant Principal
Junior Syndicate
It was wonderful to see all the students comje back this week with such positivity and full of enthusiasm.
The Junior syndicate have had a lot of fun last term learning about the past and present with each class focusing on different aspects. While Windy Ridge focused on transport, Bayswater 2 explored photos and movies from long ago and now. They had fun making and sailing their cardboard boats and having paper aeropnane competitions! Bayswater lived the lives of stars and dressed up to take photos in black and white. They mastered the art of taking 'seflies', 'usies' and 'groufies' as any self- respecting influencer would do. They learned the elements needed to take and develop photos- camera, light, special paper and special liquid to develop the paper.
We also celebrated Easter and Green day and the student loved the activities planned on these days. We have a busy term planned and look forward to having more fun filled learning activities this term!
Anju Raza
Assistant Principal
Have you heard about Project Employ?
Project Employ's vision is to create a community where young people with intellectual or learning disabilities are engaged in meaningful, paid employment in the same way as any other member of society. Project Employ is a new charity and needs everyone's support to make it a success.
They are setting up a training café to provide an authentic workplace for trainees to learn the work skills they need, to gain paid employment in the community. For further information or to support this newly formed organisation visit their website here –  https://www.projectemploy.nz/
Don't forget to follow us on Facebook, this is a great tool to share what is happening within the school and to link with other useful events or organisations.
Student Absence
Please report all student absence to the main school offices for base and satellite students. Absence can be reported via phone or email:
09 489 5648 – phone
office@wilson.school.nz – email.
Moving Home?
If you have reccently changed your address, please let us know so that we can update your details.

CHANGES TO TRANSPORT (SESTA)
Please let us know ASAP if there are any changes to transport arrangements, including changing
address, this can take up to 10 weeks to be processed by the Ministry of Education.
Email the our admin team: office@wilson.school.nz