Excellence in Special Education.
Me Mahi Tahi Tatou Mo Te Oranga O Te Katoa
We work together for the well-being of everyone
2022 Term Dates
Term one: 3rd February – 14th April – (Term Break – 18th April – 29th April)
Term two: 2nd May – 8th July – (Term Break – 11th July – 22nd July)
Term three: 25th July – 30 September – (Term Break – 3rd October – 14th October)
Term four: 17th October – 16th December
Kia ora koutou.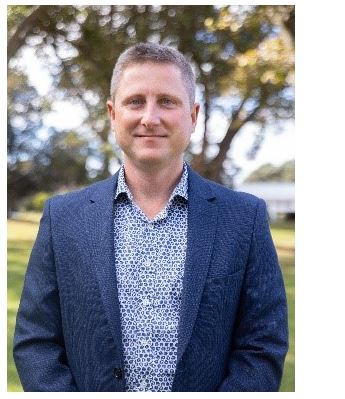 Advanced warning – long newsletter, grab a cuppa! It's been a busy start to the year
I hope this newsletter finds you safe and well.
It's been an exciting first few weeks back to school, everyone has quickly settled back into routine. We send out a warm welcome to all our new students and staff!
Operating under the COVID-19 Protection Plan – Red Phase 3
I'd like to thank our amazing staff team, they have welcomed our students back with open arms and helped to make the start of term very positive. At the start of the year we shared our COVID Protection plan, this sets out how we will be operating under red. This plan does include keeping visitors to school at a minimum, we appreciate your support with this and look forward to welcoming you all into school when we are able.
Omicron appears to be spreading through our communities very quickly and at this stage we have had positive cases linked to school. If there is a positive case, we will let families know if their child or young person has been in the same location. As a reminder, close contacts are now only those that live with someone who is a confirmed case.
The school is registered as a critical service and is therefore able to operate under the close contact exemption scheme. This will allow us to bring staff back into work if they are considered a close contact. To do this, those staff members will be required to complete a Rapid Antigen Test each morning before coming to school and must be symptom free. They will continue to follow our COVID Protection Plan, which includes all staff wearing a mask. We will be making every effort to keep school open, however if our staffing levels are too low we will need to revert to remote learning. This will be kept to a minimum and only to the areas of the school where it is absolutely required.
If there is a positive case in school we will treat this with respect and privacy, we have had parents calling to ask who the confirmed case is. Please note, we will let you know if there is a case linked to the area of the school where your child is but won't be identifying the person. A big thank you to those parents who have been in touch with us to share information, we really value this and thank you for supporting us to create the safest environment we can at this time.
Should you have any questions about how we are operating under Red Phase 3 please don't hesitate to contact me.
Please take care everyone. If you are currently at home sick or isolating, we send you kind wishes and hope you are able to join us back in school soon.
Noho ora mai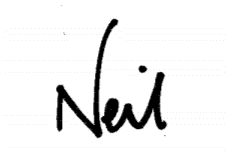 Neil Kefford – principal@wilson.school.nz
COVID-19 Vaccinations
We have now run three vaccination clinics from Base School, there has been a great response to these, we understand it makes it much easier coming to school rather than an unfamiliar vaccination centre.
We have also had positive feedback from parents around home-based vaccinations. This is a service available for all ORS funded students. Details below –
If you are worried about getting the vaccine, you can talk to a trained advisor in the Healthline disability team. The team is made up of people who have experience of a disability themselves, or who have worked with the disabled community. They will support you, your whānau or someone you care for and answer any questions you may have about:
Accessibility arrangements and getting mobility assistance at different vaccination centres.
Getting your vaccination safely.
Home vaccinations
Any effects the vaccine may have on your or your medications.
The disability team is available Monday to Friday, from 8am to 8pm.
Call 0800 28 29 26 and push 2.

Free text: 8988
Junior Syndicate
Anju Raza – Assistant Principal
Base Class 1
Craig Field
Base Class 4
Marie-Therese Stevenson (Senior Teacher)
Manuka
Phil Johnson & Rebecca Bartlett
Windy Ridge
Susan Murray (Senior Teacher) & Ria Du Plessis
Bayswater
Robin Taylor-Lyons & Sushen Ganancial
Senior Syndicate
Linda Kneale – Assistant Principal
Base Class 2
Mike Wynne
Base Class 3
Coby Delle Donne
Base Class 5
Patricia Pascual
Base Class 6
Kirsten Kirkby
Albany Junior High School
Ben Crosby & Nancy Combs
Glenfield College
Kathryn Huish, Brendan Crossan & Bridie Connew
Supporting Families and Whānau: Free training for whānau
Support your child's emotional wellbeing and help reduce stress for the whole whānau. The Triple P – Positive Parenting Program® has helped thousands of Aotearoa families be happier, cope better with stress, and enjoy family life more. Choose the FREE online course that's right for you, to help with child or teen anxiety, general parenting issues, and supporting your child's development. A whole range of tips and tools are all available to FREE, to all parents and caregivers in Auckland, Counties Manukau, Waitematā and Waikato DHB regions that have been most impacted by Covid 19. Find out more at https://triplep.online/nzmoh
Free access to Triple P Online, Teen Triple P Online, and Fear-Less Triple P Online has been funded by the New Zealand Ministry of Health, with support from Whāraurau.
Our School Strategic Plan
Thanks to all of you who responded to the questions we sent out at the end of Term 4. Your responses were really useful! We've placed the comments you have provided alongside the feedback from our staff team to identify priority areas for 2022 – 2024.
The overarching aims for the next three years will be:
STUDENT LEARNING, DEVELOPMENT AND ENGAGEMENT
Students are provided with high quality teaching and learning opportunities, that are personalised to support their growth and development.
1.1 Creating high quality and functional learning opportunities, focusing on communication skills, independence, and community engagement.
1.2 Using Sport and The Arts to create accessible hauora focused opportunities for students, supporting with re-engagement in school following COVID-19 lockdowns.
1.3 Further developing the school's transition provision, specifically focusing on accreditation pathways and a life skills focused curriculum.
1.4 Continuing our digital journey, supporting all learners to engage in a digitally rich learning environment, building capacity and increasing integration of digital tools to enhance and consolidate teaching and learning.
DEVELOPING AND GROWING OUR TEAM
Our team are supported with opportunities to promote professional growth and equipped to meet the learning and development needs of our students.
2.1 Developing the use of coaching skills throughout the staff team, impacting on teaching and learning, student, independence, leadership, and collegial support.
2.2 Developing the school's approach to the delivery of Literacy, including assessment for learning, teacher judgement and understanding next steps in learning.
2.3 Equipping and upskilling all staff around positively supporting behaviour and well-being, providing a positive, safe, and nurturing learning environment.
2.4 Developing a framework for inquiry, knowledge sharing and reflection, supporting staff to be well equipped to meet the changing needs of the school population.
CULTURE, SUSTAINABILITY AND ENVIRONMENT
Working in partnership with our community, we recognise all cultures and strive to develop sustainable and future focused initiatives.
3.1 Creating further opportunities for whānau engagement and community learning, creating a culture of openness and sharing.
3.2 Recognising Te Tiriti o Waitangi and the variety of cultures represented within Aotearoa New Zealand and within Wilson School, celebrating the principals of protection, participation and partnership.
3.3 Identifying areas of the organisation where sustainability can be improved, alongside educating students and staff around the importance of sustainable and healthy practice.
Some of the highlights from your feedback – Thank you 😊
Calm peaceful environment, high support needs

Effective IEP process

Excellent open lines of communication

The quality of support staff is very high, from SLT's to OT's

Wilson's lockdown support and their quick return to full time lessons was commendable.

We thought the timely vaccine clinic was a great example of the way the school is proactive.

Thank you for working hard with my son to provide the opportunity to him to grow and learn.

Great year with visible improvements in whanau connection, physio, communications, an excellent covid response.

Kids really enjoy going to school.

Culture of inclusion- Care, Respect and dignity towards the child.

The work the teachers did with online engagement was fantastic.
Don't forget to follow us on Facebook, this is a great tool to share what is happening within school and to link with other useful events or organisations.

Let's get physical!
Our Physical Gurus, Dermot and Pippa, have made sure lots of our students have had a busy start to the year. They have recently reviewed our PMP programme and purchased new equipment. Our students are really enjoying this, it's wonderful to see them so engaged. Thanks Dermot and Pippa! Here are a few photos from Room 1.
Student Absence
Please report all student absence to the main school offices for base and satellite students. Absence can be reported via phone, text or email:
09 489 5648 – phone
027 336 9467 – text
office@wilson.school.nz – email.
Moving Home?
If you have reccently changed your address, please let us know so that we can update your details.

CHANGES TO TRANSPORT (SESTA)
Please let us know ASAP if there are any changes to transport arrangements, including changing
address, this can take up to 10 weeks to be processed by the Ministry of Education.
Email the our admin team: office@wilson.school.nz